511 W. 7th St., Augusta, KS 67010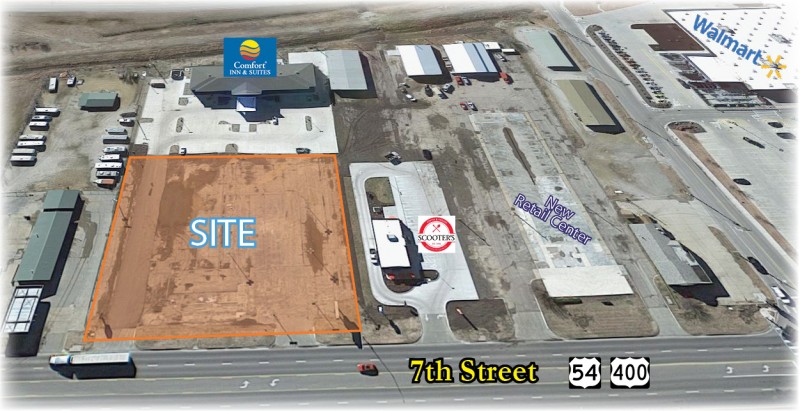 Property Overview
This 58,500 sq. ft. retail/restaurant pad site, which is divisible, is the perfect location for a convenience store, restaurant, or retail store. This pad site is across from Walmart, at a signalized intersection, and features approximately 260 ft. of highway frontage. It is close to many restaurants, hotels, and services.
Area neighbors include Walmart, Comfort Inn & Suites, Scooters Coffee, Taco Bell, McDonald's, Dairy Queen, Subway, Sonic, Pizza Hut, Emprise Bank, Intrust Bank, O'Reilly Auto Parts, and many others.
This retail/restaurant pad site is strategically located southeast of Lulu and US-400, at the signalized intersection with Walmart.
Download Brochure
Retail/Restaurant Pad Site
(Parcel C)
MAP
© 2020 INSITE REAL ESTATE GROUP.
All Rights Reserved.