2227 N Arkansas, Wichita KS 67204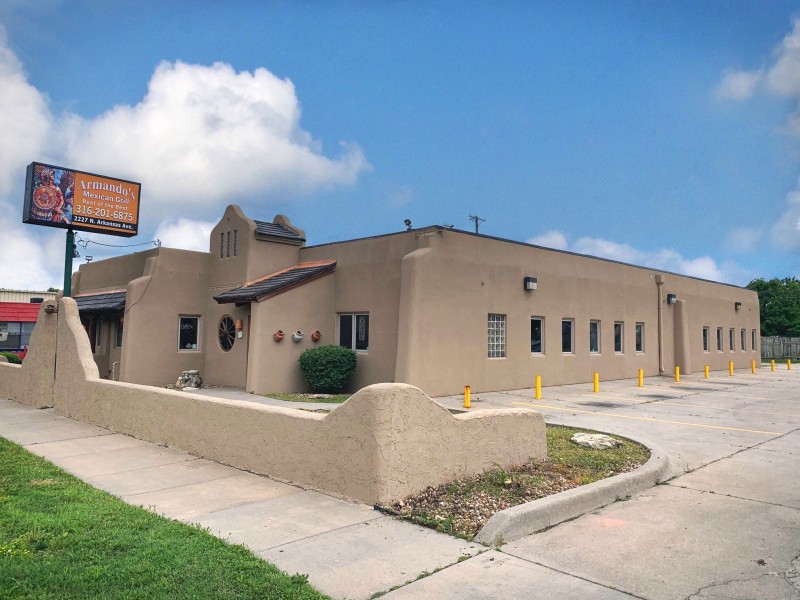 Demographics
Property is near QuikTrip, Goodwill, Huddle, DMV, Dollar Tree, Wendy's, Starbucks, AT&T, Pizza Hut, Taco Bell, Verizon, Planet Fitness, Walmart Market, Chipotle, Dominos, Subway, AutoZone, Braum's, CVS, Aldi, McDonalds, Arby's, Long John Silvers, Little Ceasars, Sutherlands, Burger King, Dillon's, T-Mobile, Twin Lake Apartments, and more!
Property Overview
Historically successful restaurant
All furniture, fixtures, and equipment included!
Huge walk-in coolers, overhead door, & garage for storage
Spacious custom interior with stained wooden beams- flexible for events, etc.
Monument signage and large parking lot
Download Brochure
$350,000
MAP
DESCRIPTION
Sale Price: $350,000
Building Size: 4,028 SF
Lot Size: 26,400 SF
Zoning: Limited Commercial
2019 Taxes: $9,210.96
Year Built: 1958 and 2003
© 2020 INSITE REAL ESTATE GROUP.
All Rights Reserved.